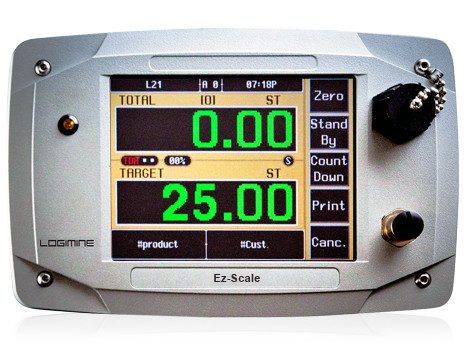 Ez-Scale
Accuracy Without Restrictions!
Whether you are target loading trucks, feeding crushers and screening plants, batching or blending materials; it has never been easier and with greater accuracy than with Ez-Scale. Heavy duty touch screen display makes operation of the Ez-Scale a snap. Accurate, reliable and tough on board weighing systems for both new and older machines, Ez-Scale is an investment in productivity.
On Board Ticket Printer
Print header, customer, operator, vehicle and load information 30% faster than the standard printers.
USB Data Logging
To save load details from the Ez~Scale indicator to share with other PC's.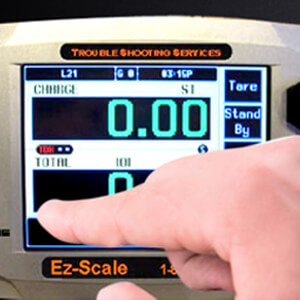 Tracking Features
Select from a list from up to 500 products, 500 customers and 100 operators.
Open Quarry System
Allows wireless two way transmission of data between vehicle and office. Transmits vehicle position, productivity and machine help.
Product Features
Accuracy: Better than 1/2 of 1% while moving the machine.
Standby mode
Clock date/time
Automatic count down from a target
Last bucket trim
Automatic count up with a running total
Five units of measure: metric tonne, kilogram, short ton, long ton & pounds
Store up to 500products, 500 customers and 100 operators
Product Benefits
Guaranteed more accurate than any competitor
Save time and money by weighing loads on the move
Maintains accuracy without periodic calibration
Helpful optional accessories give the operator more information so they can do their jobs more effectively
Supported locally and nationally by a dependable service network to keep your machines operational and making you money
Easily updated so you always get the benefits the latest software enhancements and functionality
About Ez-Scale
Trouble-Shooting Services not only sells and services exceptional products, but we are able to draw upon our extensive experience in the heavy equipment industry when it comes to the installation of a scale.