What Our Customers Say
When you say something nice about yourself it's called bragging, but when someone else says something nice about you it's a compliment. We work hard to provide the most reliable products and the highest level of customer service, and here is what some of our customers have said about working with us …
The EZ-Scales are working great. I have spoken with both the operators of this loader and they are both very satisfied with their performance of these scales. We pride ourselves here at Duntroon Quarry on getting the trucks (customers) loaded quick and out the gate so they can return for their next load. Quick cycle times mean good performance. The EZ-Scale weigh accurate and are easily operated, therefore trucks are over the scales and are loaded with the proper weights, and not having to return to the pile for more product or dump off because of overload.
At the end of the day, if my operators are happy, I'm happy.
– Robert McKean, Walker Aggregates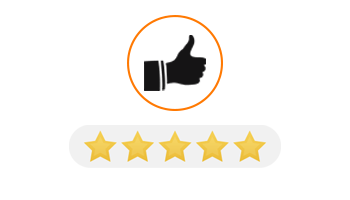 One of our concerns was that the loader scale will slow down the loading process, but MicroLoad EzScale provides weighing on the move, which has provided faster truck loading cycle. It has increased fuel efficiency of the loader and the trucks. It is simple to use and loader operators love it.
– Robert Brown, Brown Sand Inc.  
I would urge anyone who is thinking about purchasing a loader scale to make an informed choice. Don't just shop based on price, many other scales require the operator to follow very strict procedures just to get somewhat accurate whereas the new Ez-Scale allows the operator to be very accurate without many restrictions.
Thanks for the great products & services over the years.
– Dan Ethier, Ethier Sand & Gravel  
EzScale is #1 wheel loader scale it removes guess work out of truck loading, no more trips to top off trucks or the trucks coming back to trim, no more trim pile. Reduced truck queues in the loading zone and at the scale house. It's an excellent loader scale for time saving in loading process. I love that!
– Ray Briseno, Teichert Aggregate Inc.  
We have been using EzScale since 2007 EzScale has performed exceptionally well for us and has surpassed our expectations. Service and support team of Load Masters are only a phone call away, even though we don't have the need to call them frequently but when we do a qualified Professional is always ready to help. EzScale is simple to use and I like the accuracy it provides, for best loader scale EzScale is the way to go!
– Anthony Morris, Recology Grover Environmental  
COMPANIES THAT TRUST EZ~SCALE